The Civilian Conservation Corps (CCC) was the first and most succesful of President Franklin Delano Roosevelts Great Depression New Deal programs.

"The Boys of Bergen" is the first in a series that documents the "The cCc Legacy & All That Remains". With the aid of vintage photographs, art, archived documents, diaries and oral histories, Kathleen Duxbury returns to the parks, forests, national monuments and abandoned camps to research and photograph what remains of the greatest single conservation movement in United States history. Some say the CCC saved America.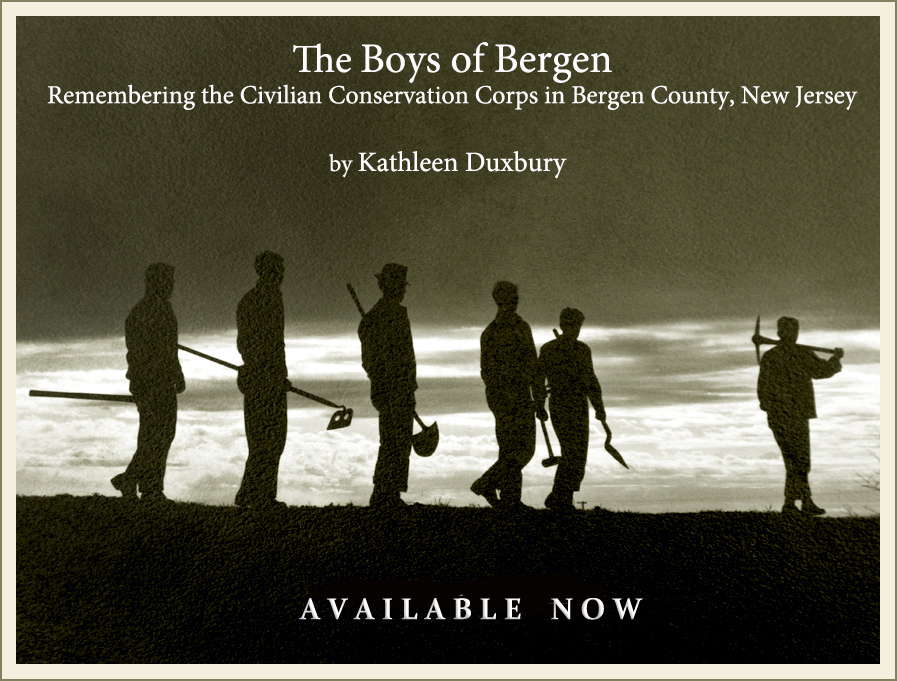 Between 1933 - 1941 they toiled along the cliffs of the New Jersey Palisades
and in the marshes of the Hackensack Valley. They worked, they played and grew up to become self-confident young men with a new found respect for conservation and America.

Until now little has been published telling the story of the "CCC" in Bergen County New Jersey.